Essential training for busy schools.
Training is an ongoing legal requirement for Boards of Management and school leaders. However, there is a lack of sector-specific training leading to lower course engagement. Affording staff the time and headspace to carry out this necessary training is often the most difficult challenge.
The Ark Academy™ is designed to engage and educate school staff on essential topics such as GDPR, Cyber Security and Health & Safety. Ark specifically designed these courses for school staff, both in terms of context and content.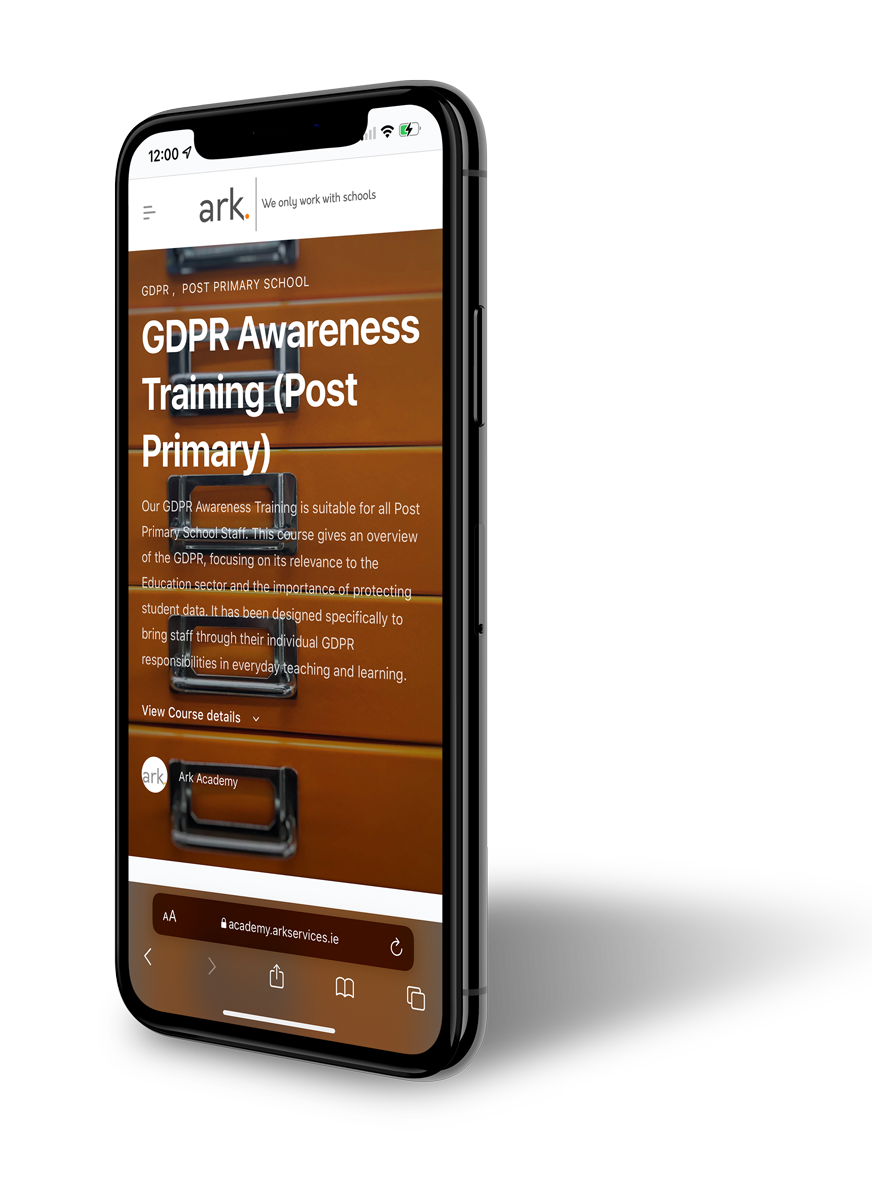 Courses are delivered online by a Subject Matter Expert. We use video modules, engaging course content, infographics, and retention tools to train your staff.
Online on Mobile, Tablet or Laptop
Staff complete courses whenever suits them on any internet-enabled device. If you can browse a website, you can use The Ark Academy™ – it's simple, intuitive and user friendly.
Staff are issued with a certificate of completion on successful course completion. The Ark Training Tracker manages course progressions from start to finish resulting in close to zero administration for the Principal.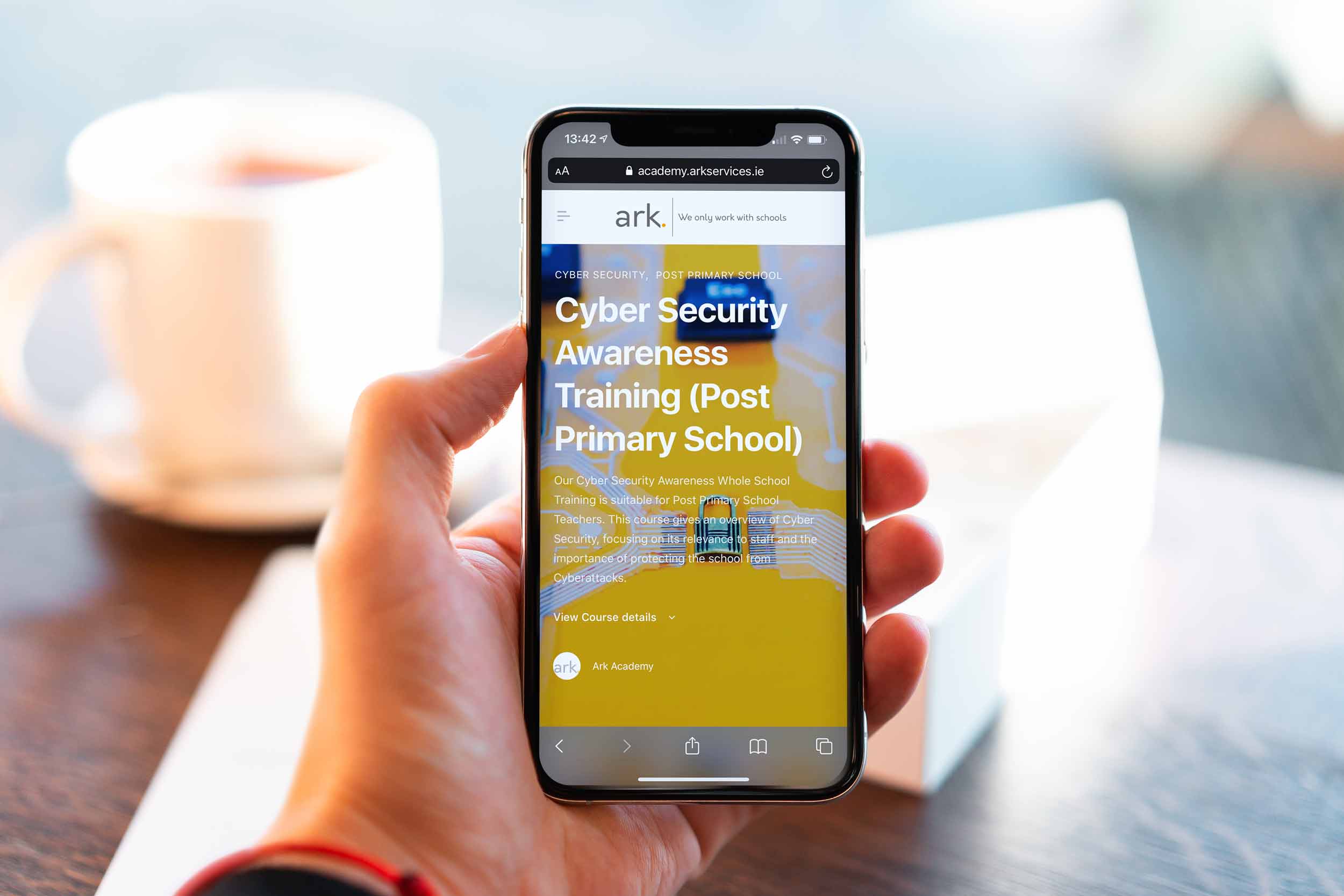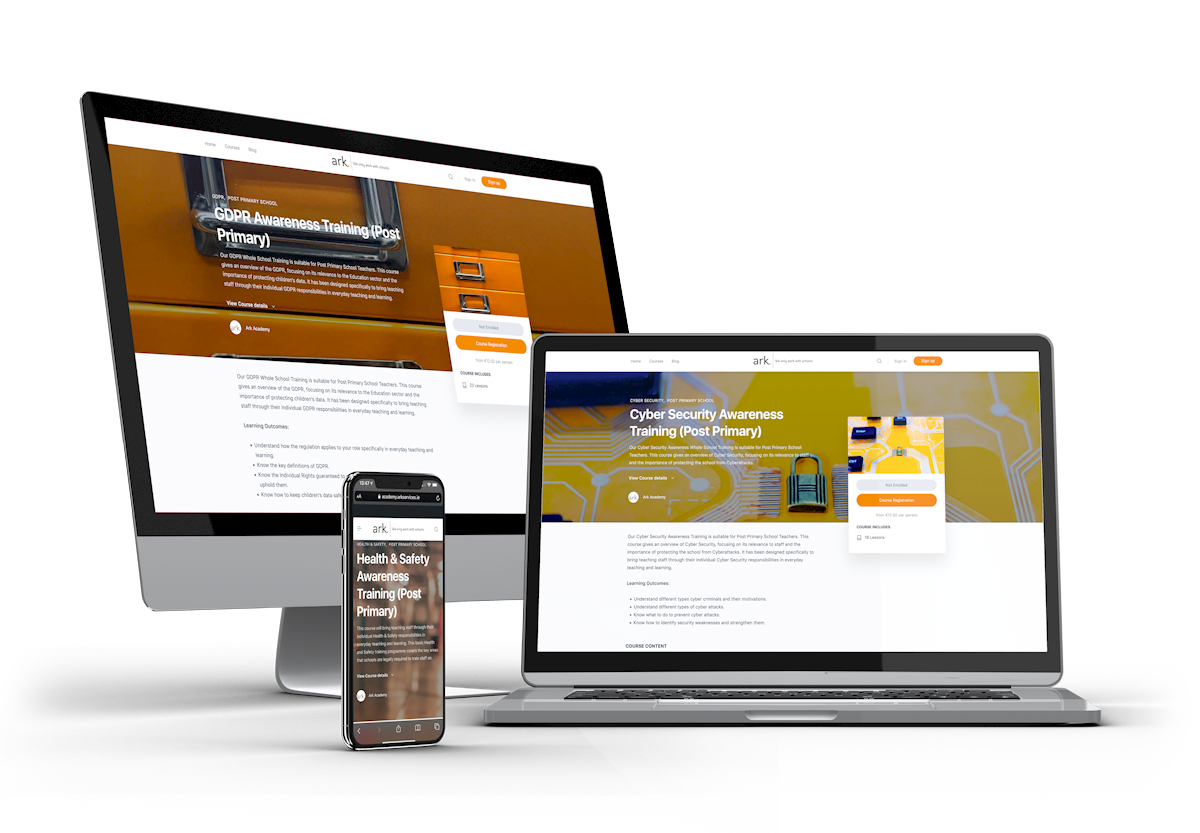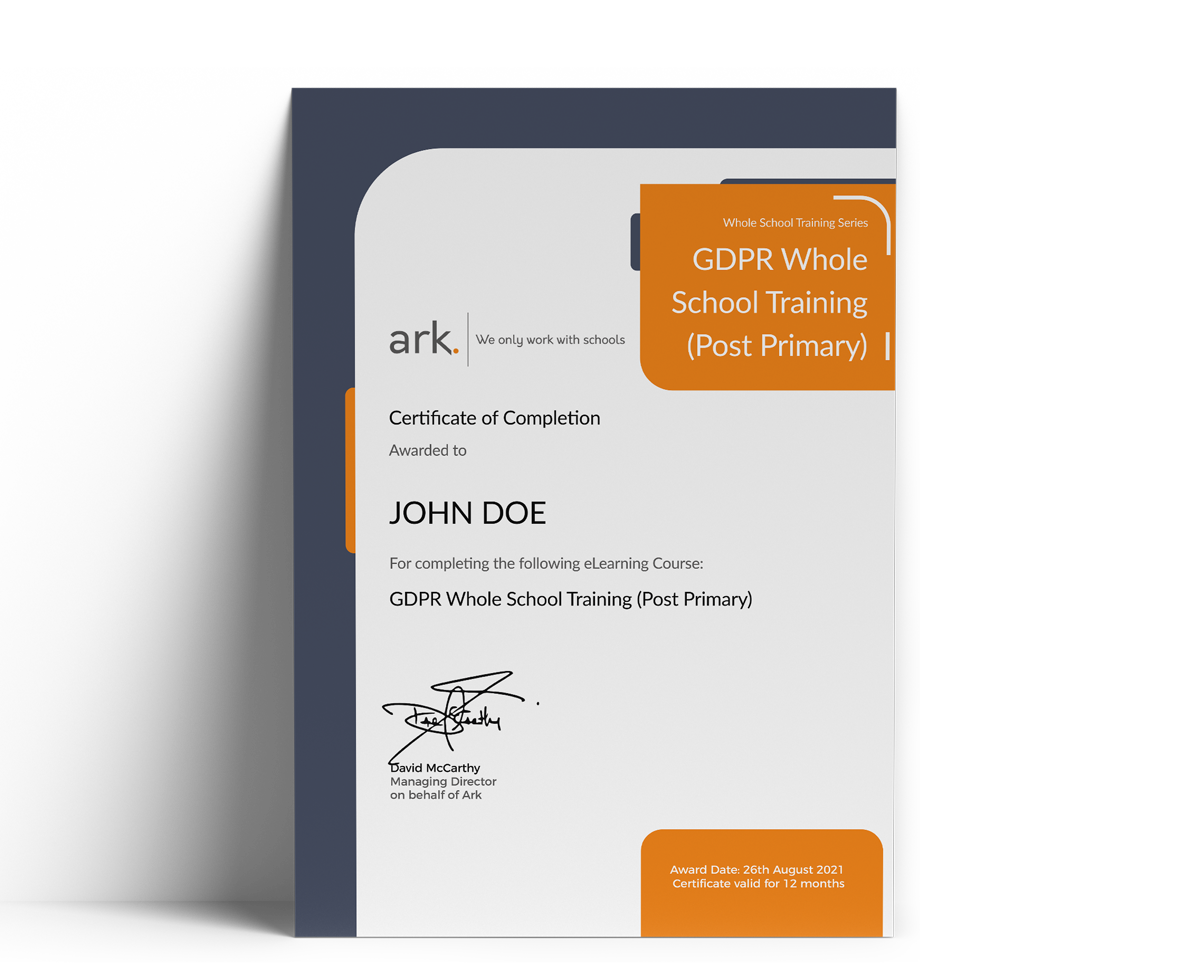 Case Study: Scoil na Tríonóide Naofa
Staff Training using The Ark Academy™
Essential Training For Busy Schools​
Tailor-Made for The Education Sector
With our easy-to-use eLearning platform and extensive library of courses, it's simple to get your staff trained in Cyber Security, GDPR and Health & Safety.
Frequently Asked Questions
Essential Training For Busy Schools​
"This course is based on an excellent standard of research."
"Excellent content and comprehensive overview."
"A very informative course which was very well delivered."
"Very clear and to the point. Valuable information imparted."
"Very helpful and explained a number of outstanding issues."
"Excellent course. Would highly recommend."